Getting a new puppy can be an exciting– and sometimes overwhelming! – experience. But don't worry. With the right supplies and lots of love, you'll be the best puppy parent in no time! Below is a list of things your new puppy needs when he comes home to live with his forever family.
WHAT TO BUY BEFORE BRINGING YOUR NEW PUPPY HOME
 Quality puppy food
2.    Puppy treats
3.    Identification
4.    Water and food bowls
5.    Puppy pads
6.    Leash
7.    Crate
8.    Collar
9.    Bedding
10.    Shampoo
11.    Grooming Brush
12.    Ear cleaning solution
13.    Teeth cleaning supplies
14.    Dog nail trimmer
15.    Puppy gates
16.    Puppy toys
17.    Flea and tick medication
18.    Enzyme cleaner
19.    Anti-chew spray
20.    Veterinarian
Now that you know what your new puppy needs, keep reading to see why he needs them!
1. QUALITY PUPPY FOOD
Make sure to provide your puppy with high-quality food that has the right mix of nutrients specifically formulated for his age, size and development. Wellness CORE has an array of yummy wet and dry recipes made just for puppies! Made with premium natural proteins, wholesome whole grains and antioxidants, your puppy will receive the right nutrients he needs as he transitions into adulthood.
2. PUPPY TREATS
Keep some healthy treats on hand to reward your pup. Try out these Wellness Soft Puppy Bites which are formulated without meat by-products, corn, wheat, dairy, artificial colours or flavours. They also come in two great flavours that your puppy will love!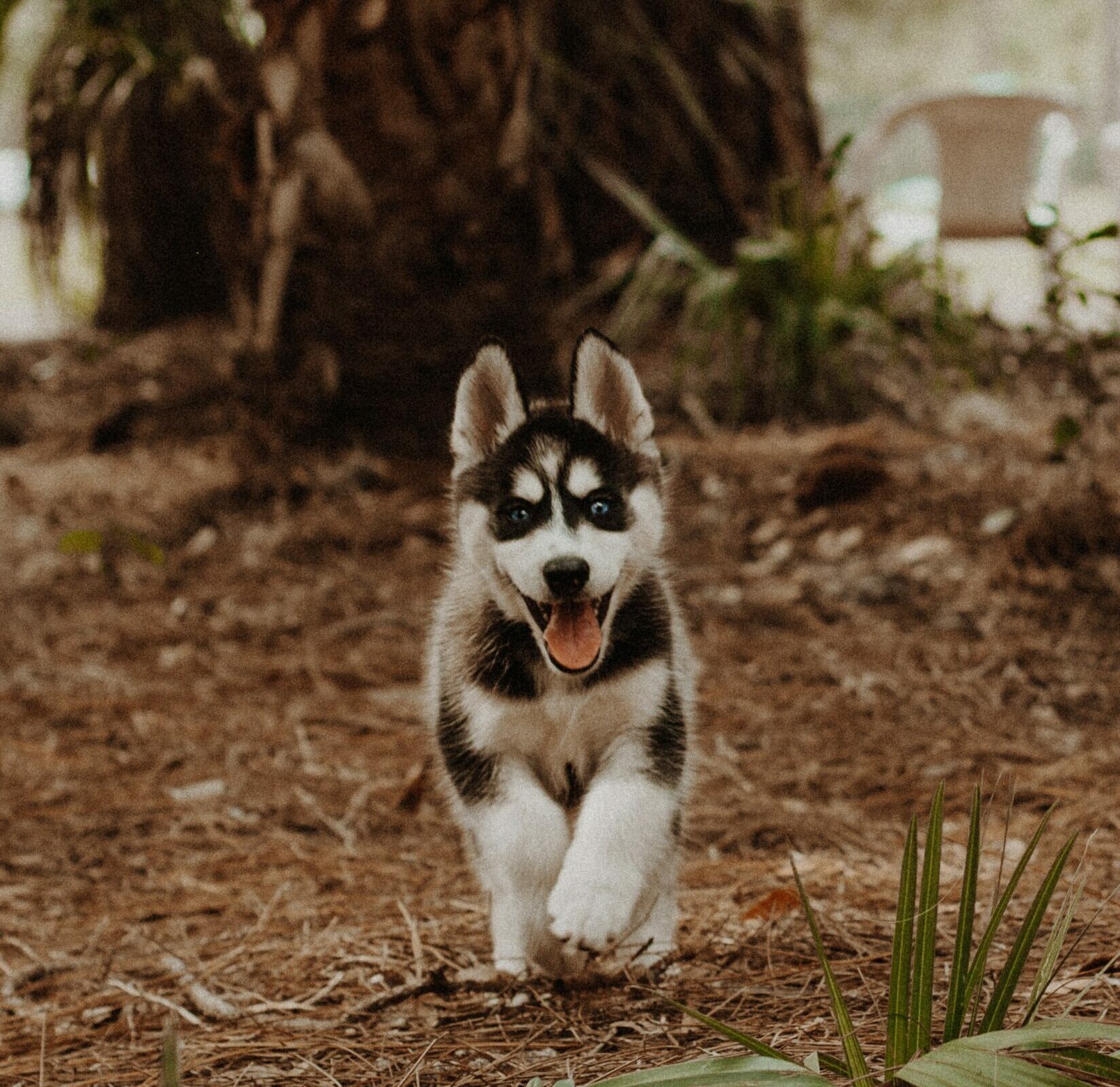 3. IDENTIFICATION
You'll want an identification tag with your puppy's name and your current contact information in case of emergency. Also talk to your vet about microchipping, which is a simple and permanent form of ID that can help reunite you with your lost puppy.
4. WATER AND FOOD BOWLS
When looking at water and food bowls, purchase stainless steel, which collects less bacteria.
5. PUPPY PADS
When house-training your puppy, arm yourself with some absorbent puppy pads to make the clean-up job easier.
6. LEASH
Look for an adjustable leash to hook onto your puppy's collar for walks around the neighbourhood.
7. CRATE
Whether you're crate training or need a portable crate to transport your puppy, choose the appropriate size to keep him feeling secure. You might need to purchase larger sizes as he grows into adulthood.
8. COLLAR
Find an adjustable soft collar that will fit comfortably around your puppy's neck. You might go through a few collars as his size increases.
9. BEDDING
Keep your puppy warm and snuggly during naptime with soft and comfortable bedding. Make sure it's easy to throw in the washer to keep smells and accidents at bay.
10. SHAMPOO
Find a gentle puppy shampoo to keep your pup clean and smelling fresh. There are an array of products available, so search for the perfect one suited to your dog's coat.
11. GROOMING BRUSH
Look for a soft-bristled brush or metal comb for puppies with longer hair to keep his mane tamed and healthy.
12. EAR CLEANING SOLUTION
Find a quality ear cleaner to keep your new puppy's ears clean and healthy.
13. TEETH CLEANING SUPPLIES
Find dog safe toothpaste and a toothbrush to get him accustomed to having his teeth cleaned.
14. DOG NAIL TRIMMER
Puppies have sharp nails that grow quickly and need regular trimming. Purchase a quality dog trimmer to prevent scratches and your dog's nails from cracking and breaking.
15. PUPPY GATES
Puppy gates or playpens are a perfect way to let him roam a certain area of your home while keeping him safe when you're not around.
16. PUPPY TOYS
Puppies love to play, and playtime is important as your puppy teethes and becomes part of the family. Look for interactive toys so you can join in on the fun!
17. FLEA AND TICK MEDICATION
As your pup explores the great outdoors, keep him safe from pests with flea and tick medication.
18. ENZYME CLEANER
Accidents happen – enzyme cleaners destroy the scent of your puppy's accidents, so he won't try to use the same spot again.
19. ANTI-CHEW SPRAY
As you puppy proof your new home, look for a natural spray that will deter him from chewing items you can't keep out of his reach.
20. VETERINARIAN
Your veterinarian will be able to address your concerns, while keeping your puppy up to date on vaccinations.
When preparing for your new pup, remember to keep him looking and feeling his best with quality chow from Wellness Pet Food. When you give your puppy Wellness Pet Food, you can be sure that your puppy will receive the best nutrition to fit his growing needs, since our food and treats are made with natural ingredients and crafted with your pet's wellbeing at heart.